As we come to a close of 2019 looking back it has been a great year.  Maybe not in fish numbers, but in fishing experiences.  More and more clients are enjoying swinging flies with two hander's each season and are working hard on their casting and skills to fish thru a run move effectively.  And they are just enjoying being out there unplugged from work and devices. Enjoying time on the water with friends, just taking it all in, as we all know, life is too short not to live everyday to its fullest.
Don't forget our Winter Special with the Douglaston Salmon Run now til March 31.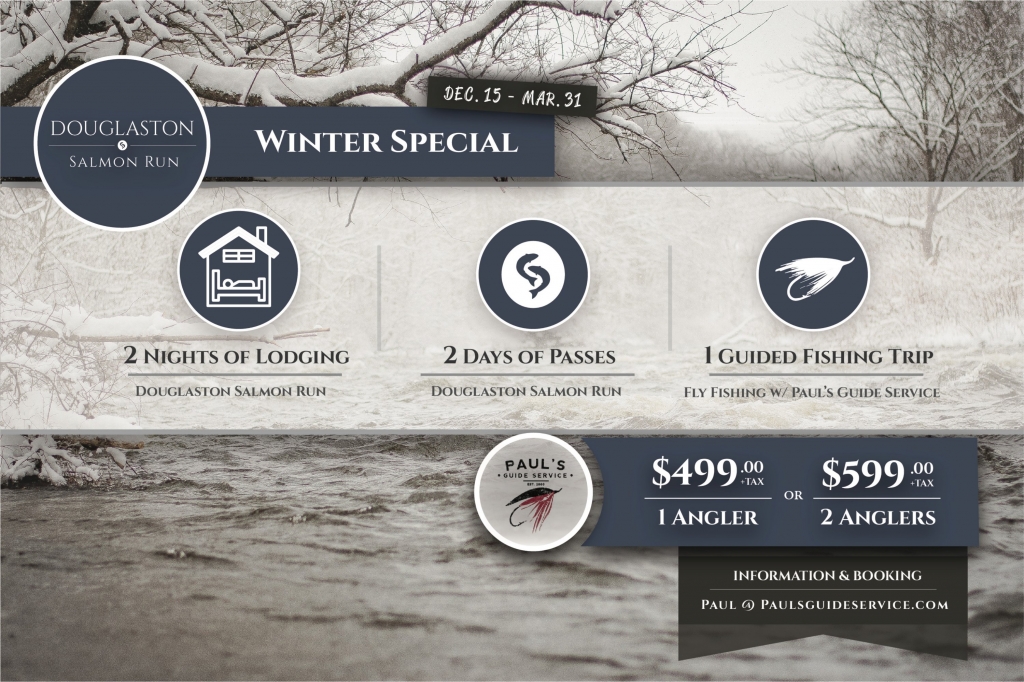 To book a trip or to discuss a trip click here.


Interested in casting a Echo Full Spey  7130 or Compact Spey 7012, contact me  and we can meet up on the Salmon River.