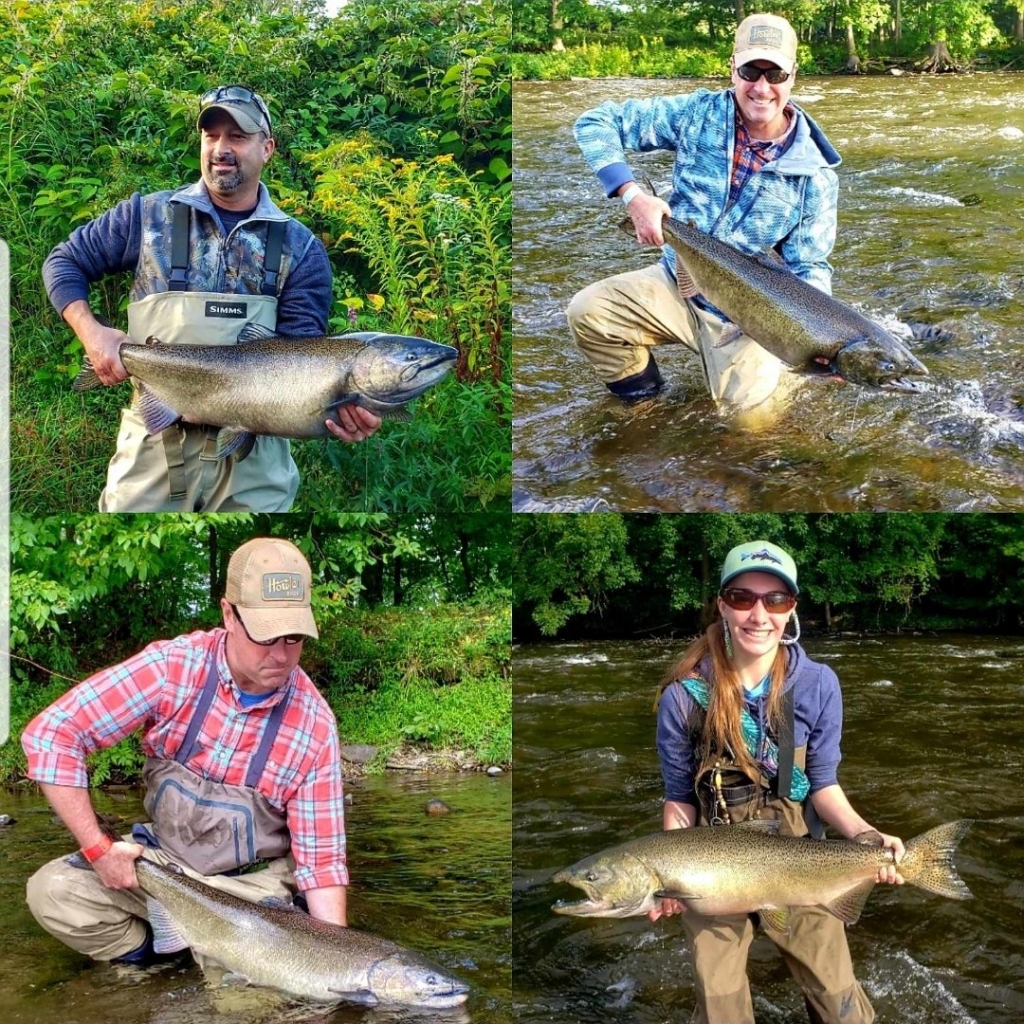 The Fall salmon run is well underway now.  It started off good but the weather was too summer like this past week and slowed things down. Hopefully more Fall like weather will return soon because steelhead  will hopefully  start showing up once the water cools down.    Who's ready to catch some steelhead??
The NYS Salmon River Fish Hatchery will be holding the 23rd Annual Salmon River Fish Hatchery Open House and Family Day on Saturday, Sept. 28, from 9 a.m. to 4 p.m.  For more information this event click here.
Open Dates –  I have the following days open.  
October 26 & 27.
November 3
December 21,22,28,29 for the rest of 2019.