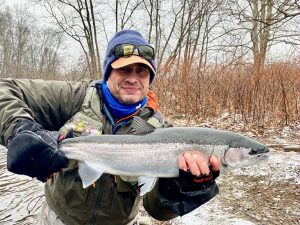 With 2020 behind us lets hope 2021 is better for all of us. I want to thank each and every client who fished hard and worked for every bite, you guys are awesome.   After a long fall season with low water, crowds and less fish around then we all would like it's nice to take a break for a bit.  My calendar for next fall is getting pretty full with everyone rebooking the same days, so if you want to book for the fall I highly suggest not waiting to long.
I have a few things happening this year so be on the look out for some announcements.
Stay safe and see everyone soon.