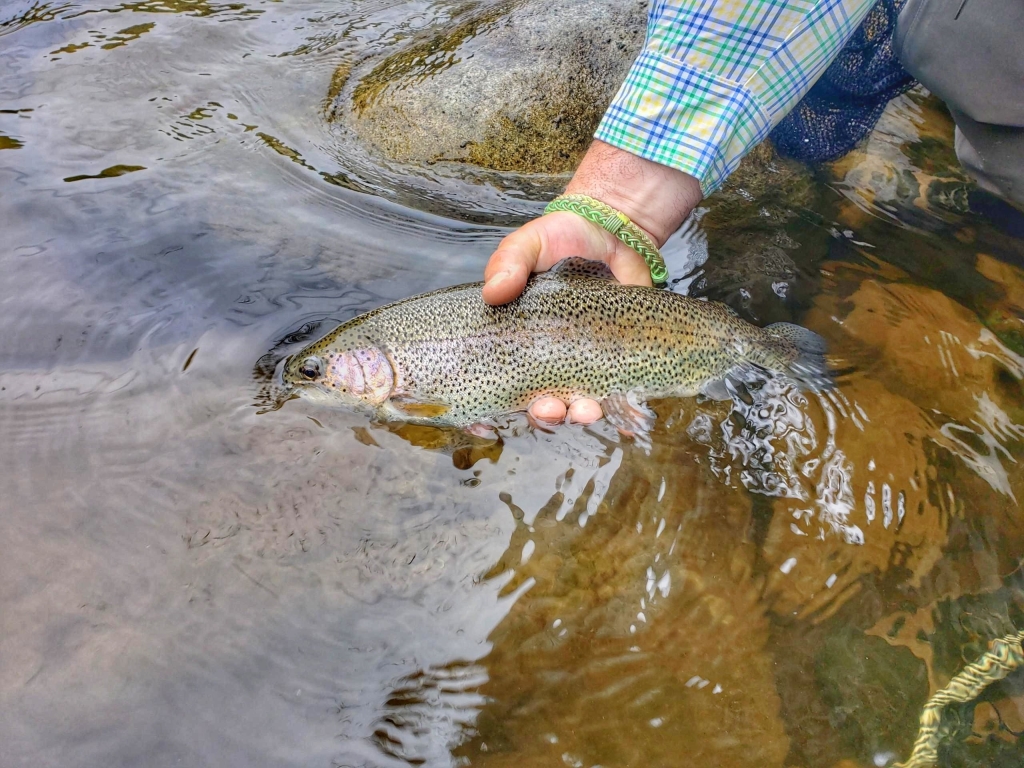 Water Flow: 1780 cfs and dropping
Water Temp: 50-55
Hatches:  BWO's, Hendrickson's, Stoneflies.
Fishing on the West Branch of the Ausable is comparable to early spring conditions.  Concentrate on close to the bank in the pocket water with bigger nymphs ( Pats' Rubber Leg, Mop's and hotspot attractor patterns.  Streamers tied on  jig hooks with tungsten bead jigged and stripped have been working well in the deep soft water.
I have limited dates available in June (I'm taking a fishing vacation to Montana at the end of the month 😉 ) and early July.
If you haven't booked your dates for the Fall on the Salmon River, don't wait I have very few open dates thru early December, below is what I have open.
September 14,15.
October 26,27.
November 2,3,8.
December 1,14,15,16.
I will being doing a handful of afternoon trips in late Sept thru the first week of Oct during the salmon run.  Please contact me for more information if you are interested in that.
                                                                  *** Please note***
My new phone number to contact me is (518) 495-2965 call or text for trips or information.