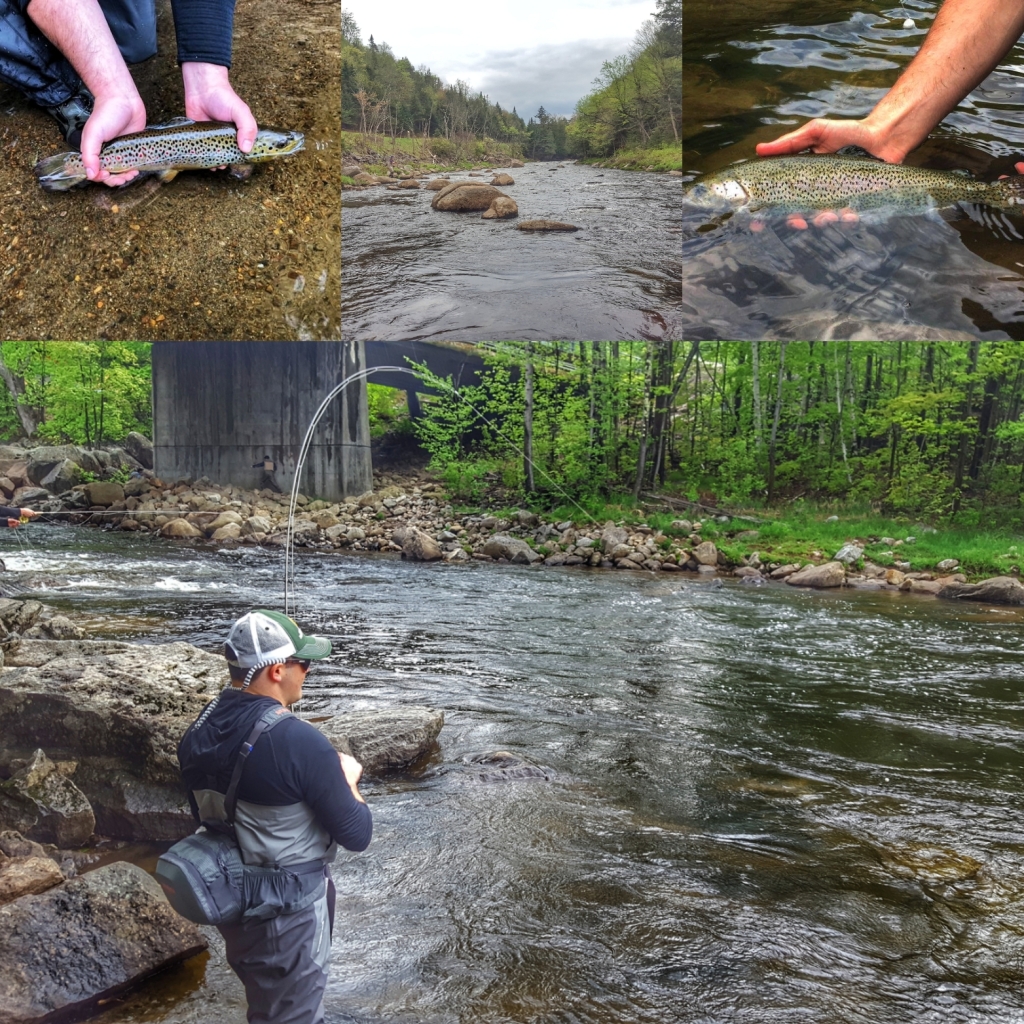 The West Branch of the Ausable has been fishing pretty good  recently.  Water flows are dropping to summer time lows, water temps are mid 50's-60 still.  Tight line nymphing has been the most productive technique by far, getting down and dirty with nymphs has produced some incredible client days along with some quality fish.
Best patterns nymphing have been: Frenchie, Pat's Rubber Leg Stone, Sexy Walts worm and a Rainbow Warrior in sizes 8 to 16.  
Looking to book a trip, contact us here.